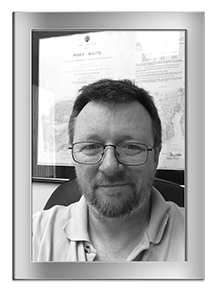 We are devastated by the sudden loss of our colleague and dear friend Don Ventura. With an impressive career, Don was an IHO Category 'A' Charge Surveyor, Fellow and Chartered Marine Scientist (Hydrography) with the Institute of Marine Engineering, Science and Technology (IMarEST); he was engaged in hydrography since 1984. His experience included 22 years' service as a hydrographic surveyor in the British Royal Navy, (including 3 years' exchange with the US Navy at the Naval Oceanographic Office, Stennis Space Center, Mississippi), 3 years employed with SAIC (now Leidos) and 14 years with Fugro. Don was a passionate and dedicated member of the Teledyne Geospatial Product Management Team leading Bathy Lidar Solutions, which greatly benefitted from his tenured experience and professional accreditations. Don's enthusiasm for the people and technology was evident to everyone who worked with him.
Most importantly, Don Ventura was a kind man who always took an extra few minutes to ask how you were doing and share a funny story or anecdote. A devoted family man and extremely proud new Grandad, Don cared about people and was greatly appreciated for his commitment to the business and to the people inside it.
We will miss you Don, you won't be forgotten.
Share this post: