National Board Elections for 2023
The THSOA Proxy Voting will open from November 16 at 8:00a ET until 5:00 ET on December 15, 2022.
Voting for THSOA Board Members is only open to members in good standing of The Hydrographic Society of America (THSOA).
Candidates and Bio's are below. Voting links will be emailed to members, if you have any problems or questions, please contact [email protected]
Treasurer
The Treasurer shall ensure that all monies paid to the Society are received and deposited in the name of the Society in such bank account or accounts as the Board of Trustees may direct. Such activity may include the investment of funds in a manner designated by the Board of Trustees.
Candidates
Harold Orlinsky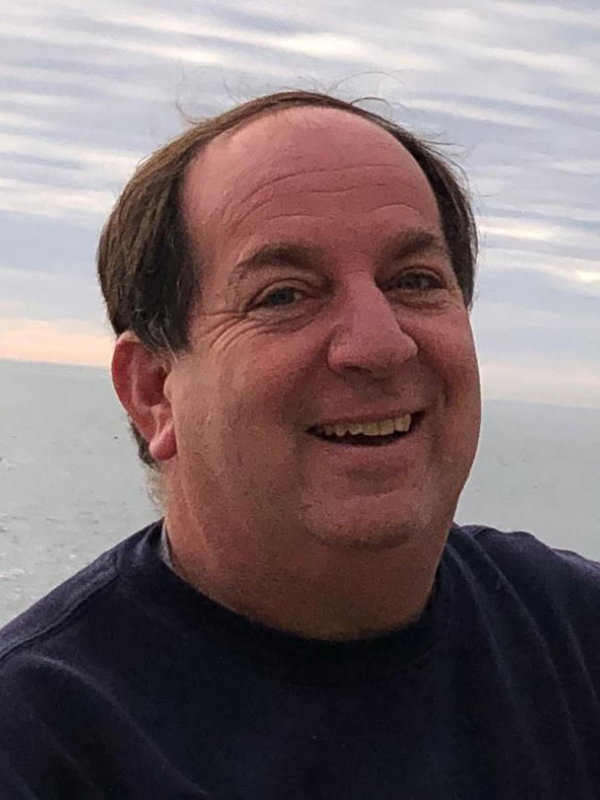 Harold Orlinsky has served as National treasurer since 2011.  During the time, he has transferred all accounts into QuickBooks, which is easily maintained.  Harold has worked with the past 6 THSOA presidents, and provides monthly reports for all financial transactions.  He travels to many of the chapter events, and provides timely reimbursements to the chapter,  Harold works at Chesapeake Technology as General Manager, splitting his time between Cheshire, Connecticut and Turks and Caicos.
---
Trustee
Trustees act as voting members of the Board with full authority and responsibility to develop policies, procedures, and regulations for the operation of the Foundation, and monitor the Foundation's financial health, programs, and overall performance. The commitment over the year is two meetings per month with additional time put toward duties as subcommittees and projects require. As events such as US Hydro approach, the frequency of meetings is increased as needed.
Candidates
Corey Goodrich
Currently serving as trustee on the THSOA National Board, I have rolled up my sleeves to contribute in meaningful ways to the Board's efforts since I joined in early 2021. I took on many responsibilities in support of the fully virtual conference in 2021, including managing the agenda and many data entry assignments on the conference app, handling a high volume of registrant and presenter communications, and serving as technical support across live sessions. So far, in the planning of US Hydro 2023 in Mobile, AL, I have consistently contributed to the management of sponsorships, catering and am now learning the website and conference app in order to follow the conference planning through to the finish with fidelity. As a relative outsider to the Hydrographic Community, I pride myself in recognizing where work needs to be done within THSOA and taking that work up with attention to detail and great care. I also have an excellent attendance record, which can be a challenge for volunteer boards, and I often step in to take minutes or follow up on tasks if there is a loose end. This work is most often behind the scenes, which is perfect for someone like me who is not an established "player" in the hydro world.
As Managing Partner and majority owner of TCarta Marine in Denver, CO, I administer federal grant research programs and international funding initiatives, design and implement strategic plans, manage the company's financial and human resources, and uphold countless operational requirements. Small Business ownership and management is my second career. I have a background of more than 15 years in education, most significantly in middle school mathematics and financial literacy. In public schools, I served on multiple leadership bodies, including a public school board of directors for 7 years.
If elected once again to serve this 501(c)3 committed to education in hydrography, surveying, positioning, charting and the related earth sciences, I commit to leveraging my experience from the past 2 years on THSOA and my career experience in support of THSOA's mission to sustain and bolster existing scholarship programs to remove barriers and encourage the next generation in advancing these applied sciences.
Additionally, as I have heard many THSOA leaders and members attest: the US hydrographic community is in need of a wave of passion and expertise that comes from new members and professionals, particularly students and recent graduates with a passion for the field. Building community is something that I hold in very high regard and have learned a thing or two about from within THSOA. If elected, I commit to continuing to focus my every effort on bolstering the Hydrographic Community from within the Society.
Josh Dugan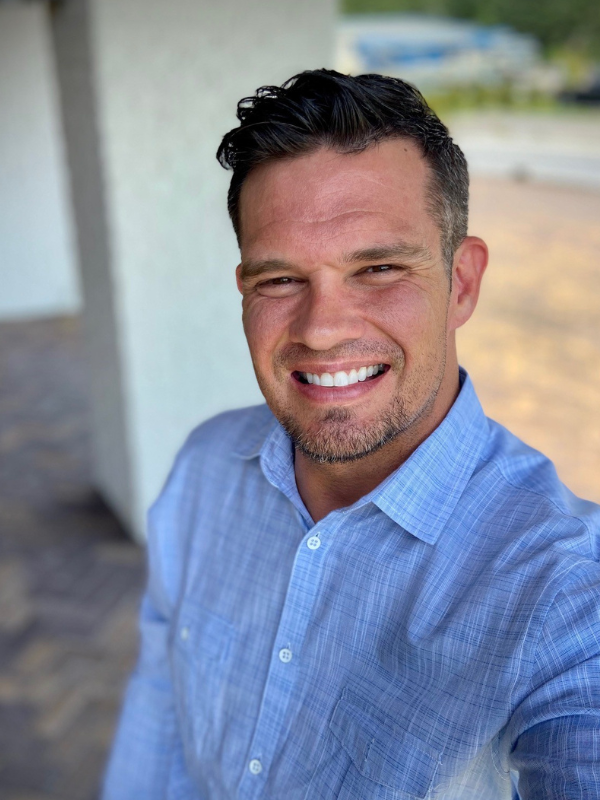 Josh Dugan is currently Director of Business Development for ECHO81. His responsibilities include expanding the company profile in the Oil and Gas market and Renewables market, with focus on sales and rentals of the R2Sonic, EdgeTech, Applanix, Impact Subsea, and AML brands of products. Josh started his career in the survey industry in 2005 as an entry level surveyor and worked his way up into sale and management. Josh has spent the last 12 years of his career focused on sales and business development with several companies in the survey and subsea equipment industry. He has held several rolls over the last 7 years serving on the Hydrographic Board for THSOA Southeast and THSOA Houston chapters with various positions. Josh currently resides in Lafayette Louisiana with his three-year-old son and six-year-old daughter and is newly engaged. He looks forward to working with the National Chapter and continue to promote Hydrography in the Americas. 
Kim Dailey
Kim Dailey is currently a Sales Manager and Odom Product Brand Expert for Teledyne Marine.  In addition to the Odom brand, Kim's responsibilities include the Reson, TSS and Blueview sonar systems sales in The Americas.  She has enjoyed more than 35 years' experience in the hydrographic industry and has had the pleasure of serving on the Board of Directors for both the National Chapter of The Hydrographic Society of America as well as many years on the Board of her local Southeast Chapter where she is currently serving as Events Coordinator.  Kim looks forward to working again on the National level, and continuing to promote Hydrography in the Americas!
Kim currently resides in Prairieville, Louisiana with her husband and their 19 year old daughter and 17 year old son, 2 dogs, 1 cat and 7 chickens. 
---
Secretary
The role of the Secretary is to support the Chair in ensuring the smooth functioning of the THSOA Board. In summary, the Secretary is responsible for: Ensuring meetings are effectively organized and accurate minutes of those meetings maintained. Maintaining effective records and administration.
Candidates
Rachel Bobich
Rachel Bobich, owner of RMB GEO, a marine and geospatial data science consultancy operating in both domestic and international markets, with a focus on processing and creation of innovative oceanographic and hydrographic data. 
Her career has taken her into the GEOINT division program with the NGA, as well as previously holding the title as GIS manager for the Department of Natural Resources, Marine Resource Division in South Carolina. She has worked closely with government agencies and privately held organizations such as NOAA and Mote Marine Laboratories. Navigating new solutions to existing workfl
ows, open source tool suites, and optimizing organization in the field are some of her industry passions. She currently performs secretary duties within THSOA, and would like to see THSOA work together as a whole and continue the perpetuation of learning and innovation in the hydrographic community.
Lauren Quas
Lauren Quas is the Chief Hydrographer and Data Manager for S.T. Hudson Engineers. She has spent a large portion of her career working on nearshore, large-scale offshore wind projects.
After her early training in geology, Lauren received her FIG/IHO/ICA CAT A Hydrographer certification and a Master's in Hydrographic Science from the University of Southern Mississippi. She hopes to give back to the hydrographic community, and advocate for young professionals and woman in science, by serving the THSOA as secretary.
---
President-Elect
The President-Elect position actively prepares to carry out the duties of the office of president and works with the outgoing president to ensure a smooth handover of presidential responsibilities. The President-elect automatically succeeds to the presidency for the proceeding term. The President-elect office is for a term of one year beginning on the first day of the calendar year immediately following his/her election.
Candidates
Mike Nitska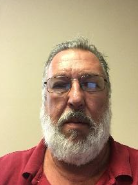 Mike Nitska has been employed as a Hydrographic Surveyor in the hydrographic/land survey industry since 1981. He received a B.S. in Hydrographic Surveying from Humber College of Applied Arts and Technology, Toronto Canada in 1981. Mike has worked around the world performing Hydrographic Surveys in Australia, Nigeria, Cameroon, Angola, Mauritania, the North Sea, Malta, Brazil, Guyana, Mexico, Venezuela, Canada and the United States. Mike is currently employed by Hydroterra Technologies, LLC in Scott LA as their survey cost estimator for Hydrographic and Land survey projects. Mike was The Hydrographic Society of America's (THSOA) National President from 2018 to 2019. Mike, along with his volunteer team members, coordinated a very successful US HYDRO conference in 2019 at the Beau Rivage in Biloxi Mississippi. The conference had over 600 attendees, 30 technical papers, 20 lightning round presentations, 24 posters boards, 92 exhibitors, 10 pier demonstrations, 20 sponsors at various levels and 4 am and pm workshops with 150 attendees. He also orchestrated a silent auction during the conference that brought in over $5K. US Hydro 2019 alone earned over $40K for the society in which $20K was awarded in scholarships in 2019 alone. Mike is also the current chairmen of Southeast (SE) Chapter of THSOA where he has held this position for 10 of the past 12 years. During his tenure as President of THSOA National and Chairman of the THSOA
Southeast Chapter, Mike has accomplished the following: Led successful efforts to engage new members and retain lapsed memberships for THSOA National. Close coordination with each of the THSOA Chapters Chairs to further engage memberships and monthly technical talks / social events. Integral in the formation of new chapters across the USA. Executed and supported annual contributions towards each chapters' scholarship efforts. Initiating meaningful dialogues with a number of industry professional societies, industry nonprofit organizations, federal agencies and editors of global publications to cross-promote US Hydro. Personally attended industry events to further promote THSOA and engage new member. Encouraged the next generation of hydrographic and ocean engineering students via attendance to US Hydro and associated student events, posters and workshops. Encouraged young professionals' input and joining of THSOA Student groups and annual MBES training course. Worked with various board members to promote Hall of Fame inductees to honor hydrographers who have made significant advances in the science of hydrographic surveying, who have had distinguished surveying careers, who have made contributions in the education of hydrographers and who have provided exemplary service to the society. Expanded and engaged various Chapters in support of society by-laws. Coordinated and hosted vast number of successful technical talks and social events for the THSOA SE Chapter.
Captain Brian Connon, US Navy (Ret)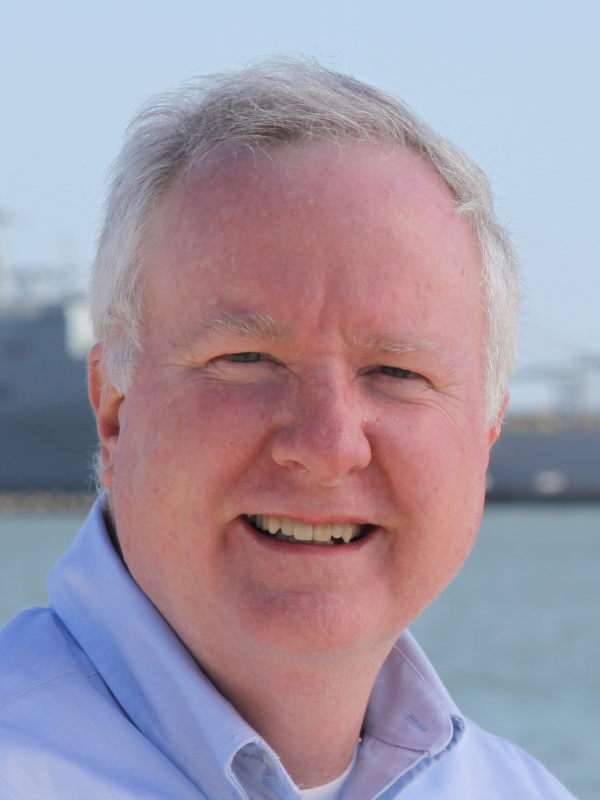 Brian Connon became Vice President, Ocean Mapping at Saildrone, Inc. in December 2020 after serving for 2 years as Director of the University of Southern Mississippi's Hydrographic Science Research Center. A 28 year veteran of the US Navy, he directed the National Geospatial-Intelligence Agency's Maritime Safety Office, served as Superintendent of the US Naval Observatory, Deputy Oceanographer/Navigator of the Navy, Deputy Hydrographer of the Navy, and Commanding Officer of the Navy's Fleet Survey Team. A certified hydrographer, he holds a BS in Geography from the University of South Carolina, an MS in Oceanography and Meteorology from the Naval Postgraduate School in Monterey, CA, and an MS in Hydrography from the University of Southern Mississippi. He is a Chartered Marine Scientist (Hydrography) and Fellow of the Institute for Marine Engineering, Science and Technology. An active member of the THSOA Southeast Chapter, Brian previously served as a Trustee for THSOA, Editor of the International Hydrographic Review, and is a former Vice Chair of the IHO Capacity Building Subcommittee.
---
Share this post: