Houston Chapter's October Technical Talk
Tuesday, October 10, 2023
,
6:00 PM
-
8:00 PM CDT
Category: In person
---

Join us at the STR Offices for the October Technical Talk. Sponsored by STR. Beverages and light snacks will be provided and the talk will take place at the STR office.
Guest Speaker: Michael Greening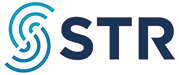 Tuesday, October 10th at 6:00PM
4543 Brittmoore Rd, Houston, TX 77041
Technical Talk Details: 
Subsea Technology and Rentals (STR):  Innovating, designing and engineering subsea technology that solves customer challenges
STR's highly experienced and skilled in-house engineering team is continually developing products for tomorrow's market - that solve problems, drive efficiencies, enhance results, and meet ever-changing operational requirements.
STR is disrupting conventional methods to unlock maximum value for their customers. From adapting and tailoring existing designs, to developing completely unique solutions - their goal is to deliver innovative, high quality, and reliable subsea products beyond what is already available in the market. 
The presentation will discuss current technologies developed and offered by STR, as well as detail some glimpses into the future releases that STR feel will provide advancements in techniques and efficiencies to our their customers.   An open forum will also be had to discuss any potential ideas from the audience, thus furthering the principle on how thoughts can become innovations
About the Speaker: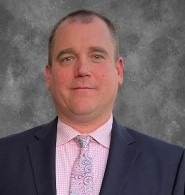 Michael Greening is the Rental and Services Sales Manager – Americas, at Subsea Technology and Rentals.  He is a senior-level Sales and Operations Manager focused on complete, efficient, and exact equipment and product solutions for an always dynamic geophysical, hydrographic, and construction survey market. His experience includes 5 years as a ROV Technical Support Technician, 1 year as an Offshore Survey Engineer, 2 years as Survey Project Support Manager, and 2 years as a Survey Operations Manager across the industry.  He is now dedicated to providing the highest levels of quality and support to all facets of the offshore industry.
---
Contact: [email protected]